The Stealth Alert tracker is a no-frills cost effective GPS system which is very affordable to run. There are no monthly fees and the only running cost is keeping a SIM card topped up.
How it works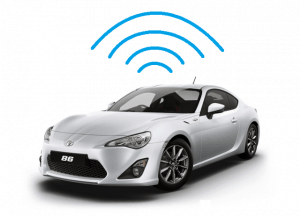 Unlike many other trackers out there this system is incredibly easy to use. There are no complicated SMS messages to send and a Google map link of the vehicles current location can be requested simply by giving the tracker a missed call from an authorised cell phone number.
If the tracker receives a call from a non authorised number it will simply ring and not respond.
Two models to choose from.
There is the compact 800 model which has the GPS and GSM aerials built in which makes it easy to conceal. Then there is the 600 model which has external GPS and GSM aerials which is a good alternative for vehicles where getting placing the unit in a good location to receive GPS is not possible with the compact version. Both trackers work in the same way.
Alarm trigger alert notification
The Alert tracker can be wired up to your alarm (if installed) to notify you if it has been triggered. Should the alarm sound the tracker can send a notification  SMS to two pre-set cell phones. It can also be programmed to display the vehicle registration plate which makes it easy to identify which vehicle it is should you have more than one.
SMS notification contains:
Vehicle Rego
ACC On/Off (ignition detection)
Current latitude and longitude (or "last" location contained in the text if out of GPS sight)
Google Map Link of current location
Current speed (Km)
Time and Date
Battery Disconnect Warning
SOS/Alarm Trigger
 800 Compact Model with Water Proof Design
The 800 tracker is incredibly compact, has the aerials built in and is waterproof which makes it suitable for most cars, motorcycles, and trucks. It works with both 12 and 24 volt vehicles and contains its own built in battery so can still track if the power is disconnected.
Easy programming
To set up the Authorised phone numbers and any customised alarm SOS warnings the tracker can be plugged into the installers PC or tablet via USB connection. This allows the installer to set all of the device parameters. It can then be installed and it's ready to go.
Authorised phone numbers can also be changed via an SMS message if needed.
Features:
Responds to two pre-set authorised phone numbers
Direct Google map link sent to phone from missed call or SMS
6 to 24 volt operation
Compact Waterproof housing (800 model) 100mm X 60mm X 21mm
Built in antennas (800 model)
SOS button or alarm pager input
Built in battery back-up 850MAh
Battery disconnect warning (SMS alert)
Over speed alarm (SMS alert)
Geo fencing
Immobilise starter via SMS
Suitable for cars, trucks, motorcycles and plant machinery
RRP: $550.00 installed