Shared data WEB GPS Online Tracking uses your own data is a very affordable solution for any small business.
One of the biggest expense in running Fleet GPS tracking can be the monthly charges. Typically about $25.00 per month (See calculations at bottom of page).
Shared Data GPS allows you to take advantage of 2degrees shared data plans. This allows you to share your data with up to 5 devices with out adding any significant costs to your phone bill.
Features:
Live Tracking – Real time updates of all vehicles.
History reports – View any 7 day window of each vehicles history plotted out snail trail style with time and locations recorded. Can go back about 6 months.
Geo Fence and Speeding reports.
24/7 access to platform with your own user name and password
Battery Back-Up
Free technical support and tuition
Pricing: (Per vehicle) * Includes GST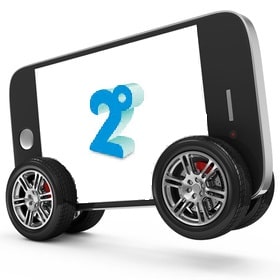 GPS Tracker installed (Includes SIM card) $550.00
12 months access to website platform $100.00 per vehicle.
Your own 2degress contract which starts at $29.00 per month
Maths: The running costs per year (Does not include Trackers or installation)
Based on a fleet of 5 vehicles
Shared Data Tracking
Annual Platform rental per vehicle $100.00 x 5 = $500.00
2degress contracts start at $29.00 per month $29.00 x 12 = $348.00 (If you don't already have a 2 degrees contract)
Other Trackers on the Market
Typical Monthly fee with data included $25.00 x 5 vehicles x 12 months = $1,500.00
If you're interested then contact me and ask for a demo login for the website.